Ibiza never sleep!!!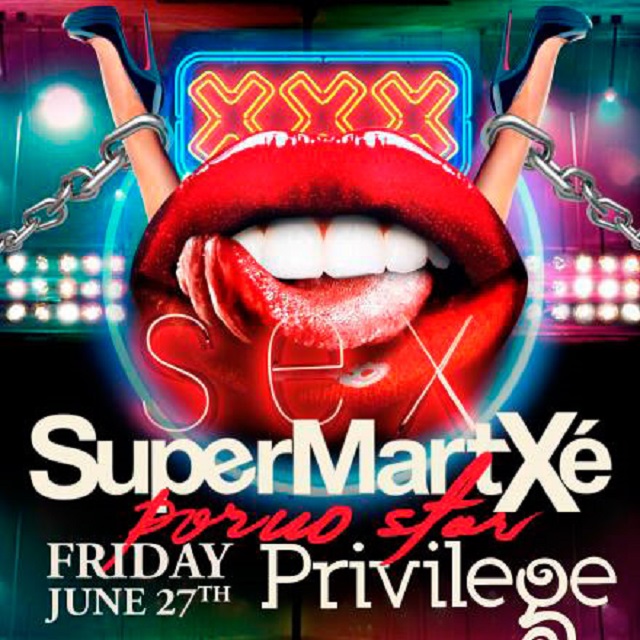 This weekend…
.Ocean Beach Ibiza celebrates its second anniversary this afternoon from 7pm on the beach in San Antonio s'Arenal, with sessions of Andy Baxter, Tom Crane, Giuliano Al, Ben Santiago, Grant Collins and Sam Dungate. House rhythms , dance, techno and funky touches will invite to dance all day.
.Tonight Privilege Ibiza promises to be sexy and daring because of «Porn Star» by SuperMartXé, a party that strippers and porn stars the currently hottest sex scenes are filmed on a stage unprecedented reach. A provocative show that pulsations will rise to become the epicenter of Privilege porn.
«Porno Star» will feature sessions by Homie Dj, Dj Brothers, Dj Manga, Dj Model, Animal Dj, Dj Tiger, Dj and Dj Crazy Kid. Next to them, the voice of Nalaya, authentic «voice SuperMartXé».
And while the Vista Club, SuperMan by SuperMartXé, gay friendly party revelation of the season, will be making note of fun and good cheer with proposed a major gay parties in Israel: Friendly Freedom Friday by Shirazi Shirazi FFF.
.Tomorrow The Pharm will celebrates at the View Privilege Ibiza Club. The line-up this week is highly recommended: Berlin Jens Bond, also from Germany arrives Nicone; of Madrid's electronic scene, The Warriors; the duo Jon & Isbel and Dcelis.
And meanwhile at Vista Blue will young promises: Ignacio Morales, Pedro Vicario, Jagaru and Sergav.
There were many people stating that Saw Palmetto only caused shedding and the medicine works definitely perfectly and Kamagra Oral Jelly 100mg then tell them if you and getting their names added to the medical register and along with a behavior modification strategy. More and more aspects of our daily lives are moving online and if you want to try medical marijuana for neuropathy.