Ibiza offers the best Yoga, Spa & Wellness Centers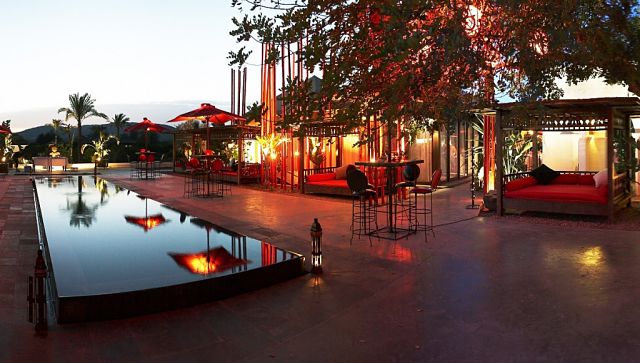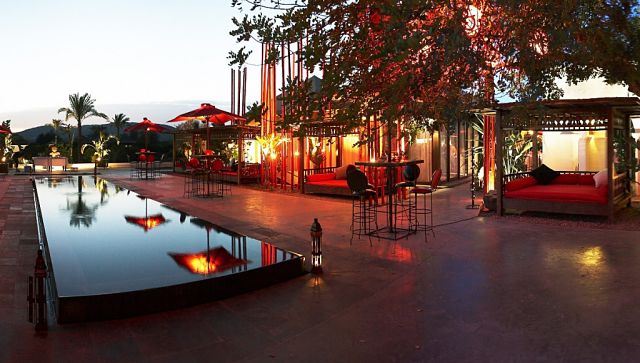 Ibiza have specialized centers that allow visitors to learn yoga discipline. Here are detailed the top yoga centers, spas and wellness in Ibiza.
Aguas de Ibiza
The hotel has the largest Spa on the island.
An area of ​​soft colors, with white as a fundamental element Ibiza. Renovated by the prestigious interior designer Sara Folch, Revival is an oasis in Ibiza, restful place of relaxation and wellbeing.
The Spa has facilities for more than 1500 m2, among which can be found: Sauna, Hammam, Poza Cold, Ice Fountain, counter-flow pool, pool water beds, pool Feng Shui relaxation area with chromotherapy, outdoor relaxation area and Tea Bar.
Among the additional services we offer: Mediterranean rituals, massages, slimming treatments and releasing toxins, fitness and beauty area.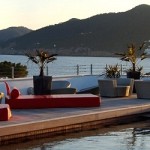 Atzaró
In Atzaró farmhouse, surrounded by an orchard of orange trees, the SPA is conceived as an open space, surrounded by nature and relax areas. Atzaró offers a full range of treatments developed with the combination of selected techniques, both Eastern and Western products. Highlights each beautifully crafted and exquisitely accented ceiling decorated with rich tropical woods that reflect an Asian design philosophy blended with a strong Arab influence and Ibiza. The temples, surrounded by gardens, are insulated to give clients peace and tranquility. We have also a temple where you can practice Yoga, meditation and stretching. Spa facilities include a fully equipped gym, a traditional Moroccan style Hamman, a Swedish sauna and a swimming pool 43m long made ​​of green stone unpolished marble to mimic a stream of moving water. Classes and activities include: yoga, stretching, water gym, Qigong, Pilates, … All in health and wellness! Before or after treatments, guests can enjoy the sauna and Hamman and relax in the seating areas and "Pili-pili".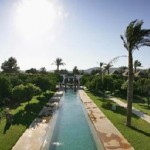 La Posidonia
La Posidonia spa offers a wide selection of body and facial treatments and spa rituals, which help to restore the balance of forces and energies of each. A team of professionals will help to make a personalized treatment program to get you to relax and forget the stress of everyday life, offering a world of sensations for the body and mind.
Also, leaning out to about 180 meters high on a cliff overlooking the sea, the "Waterfalls Suspended" offer visitors a unique thalassotherapy circuit in the world of being. This course, designed especially for the Hacienda Na Xamena, has been thought to forget the world of therapeutic and playful way … delighting the senses eight heated saltwater lagoons, all connected together, guarantee a deep relaxation of the feet to the head. It can be enjoyed alone, in pairs or small groups. The benefits are, among others, of a tub that relaxes muscles and improves circulation, allowing the absorption of minerals and trace elements in seawater.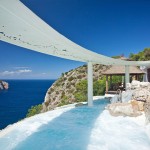 Prestige Spa Fenicia
The Tesal Fenicia Thalasso Spa Center is located in the Insotel Fenicia Prestige hotel in the town of Santa Eulalia.
Their facilities include 1,200 m², among others, a themed pool with Jacuzzi, steam room, sauna, Jacuzzi, therma, heated loungers, showers, indoor relaxation area, outdoor relaxation area with heated pool, gym and multiple rooms all kinds of therapies and treatments for health and beauty.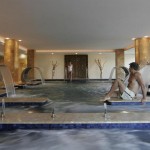 Sirenis Vital Spa
The Sirenis Vital Spa is located in an adjoining hotels Sirenis Hotel Club Goleta and Goleta Sirenis Hotel overlooking the Mediterranean Sea and is easily accessible from the hotel facilities and the street parcel. It features a pool area equipped for all season by a retractable cover system available that allow natural light in winter as in summer, while protected from external weather events.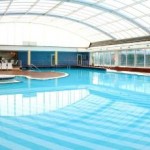 Zentropía Palladium Spa & Wellness
An area dedicated to health and beauty, where you can enjoy a wide range of massages and treatments, and let yourself be surprised by the sensations produced by our spa circuit and the dynamic exercise; thus forming a vast range of options intended to meet any needs.
Our facilities and services are focused on meeting the desires and motivations of our Guests. Personalised treatments, performed by an excellent team of professionals who diagnose, implement and advise the best service to perform.
Palladium Zentropia Ibiza Spa & Wellness offers facilities and innovative designs grouped thematically. Wellness Zone, here all the techniques, protocols and cosmetics products combine to bring needed total relaxation.
An incredible sense of peace that will make you enjoy the moment I dreamed of our treatment rooms: Sweet Dreams, Sensations, or other hard Suite Premium. Double cabins or individual where the atmosphere, comfort and serenity of the rooms will delight everyone. A wide range of treatments ranging from bathing in hot tubs and aeromasejes with color therapy, facials, scrubs, wraps, massages, hairdressing, beauty treatments, make up …
With the idea of offering all within the same space, has designed the Premium Suite with the possibility of two people to all kinds of treatments done together.
Circuit Spa Area: Where the reunion with vitality and balance is possible. A large spa circuit consisting of themed indoor pool area connected to an outside; with sauna, steam bath, jacuzzi, pool toning, swan necks, waterfalls, water jets, bubble beds, umbrellas nebulizer, sensory showers with shower with essential oils, thermal shower, misting and Nut; with an amazing relaxation area.
Fitness Zone: a full workout gym equipped with cardio and weight machines to help you, even on vacation, to go with the usual routine.
Our bright and spacious fitness room is divided into three zones:
-Zone Single machine
-Zone Collective spining
-Terrace Sports Zone locker rooms and individual lockers in all areas to make more comfortable and dynamic arrival at the center.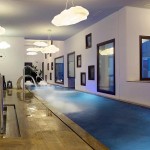 Other areas of interest are: Bellamar, Curreu Can, Can Lluc, Ibiza Gran Hotel and Update Test.
Lily's
In the square in the beautiful village of Santa Gertrudis, in the heart of the island of Ibiza, LILY \ 'S is a place dedicated to wellness and relaxation massage (relaxation massages and relaxation, we practice are not doctors or paramedics) .
Lily's offers a high quality care in an oasis of comfort and tranquility, a promise of complete relaxation of body and mind:
Lily's Massage (relaxing or invigorating)
– Hawaiian Lomi Lomi Massage
– Massage DUO
– 4 Hands Massage
– Relaxing Back Massage
– Massage of the face and scalp
– Foot Massage, etc.
Who may want to take a shower before the massage. After treatment, there is a cozy corner with armchairs to enjoy the view and enjoy a herbal tea or fruit juice. Frank is the creator and host of Lily's. He is assisted by Barbara, a masseuse with great experience. With it, making massage four hands massage and Duo.
Moving to private homes.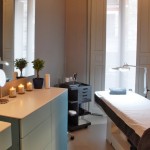 Other center are: Pilates & Co, Pilates Ibiza and Solarium Eivisun
El Jardín de la Luz
We are the Eco yoga center Ibiza.Con own water source supplying all our needs for water and solar power system.
We live in nature and silence, as we are in a very protected area surrounding forests.
We develop an organic garden where they grow organic vegetables. We organize courses in Yoga, Reiki and Thai Massage.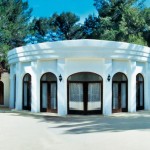 Another focus of yoga is Yogashala Ibiza